The restaurant
Gastronomy at the hotel by the sea
Our restaurant is open all year round. You will discover a varied menu adapted to the seasons with our local products, fish, meat, seafood. Our chef will make you discover traditional food sprinkled with multiple seasonal flavors.
We hope you will have a good time in our establishment and wish you a pleasant tasting.
We also inform you that the restaurant is closed on Thursday and Sunday evening as well as Friday all day from October to June. Open every day in July and August.
Lunch service: 12 am to 2pm
Evening service: 7pm to 8.30pm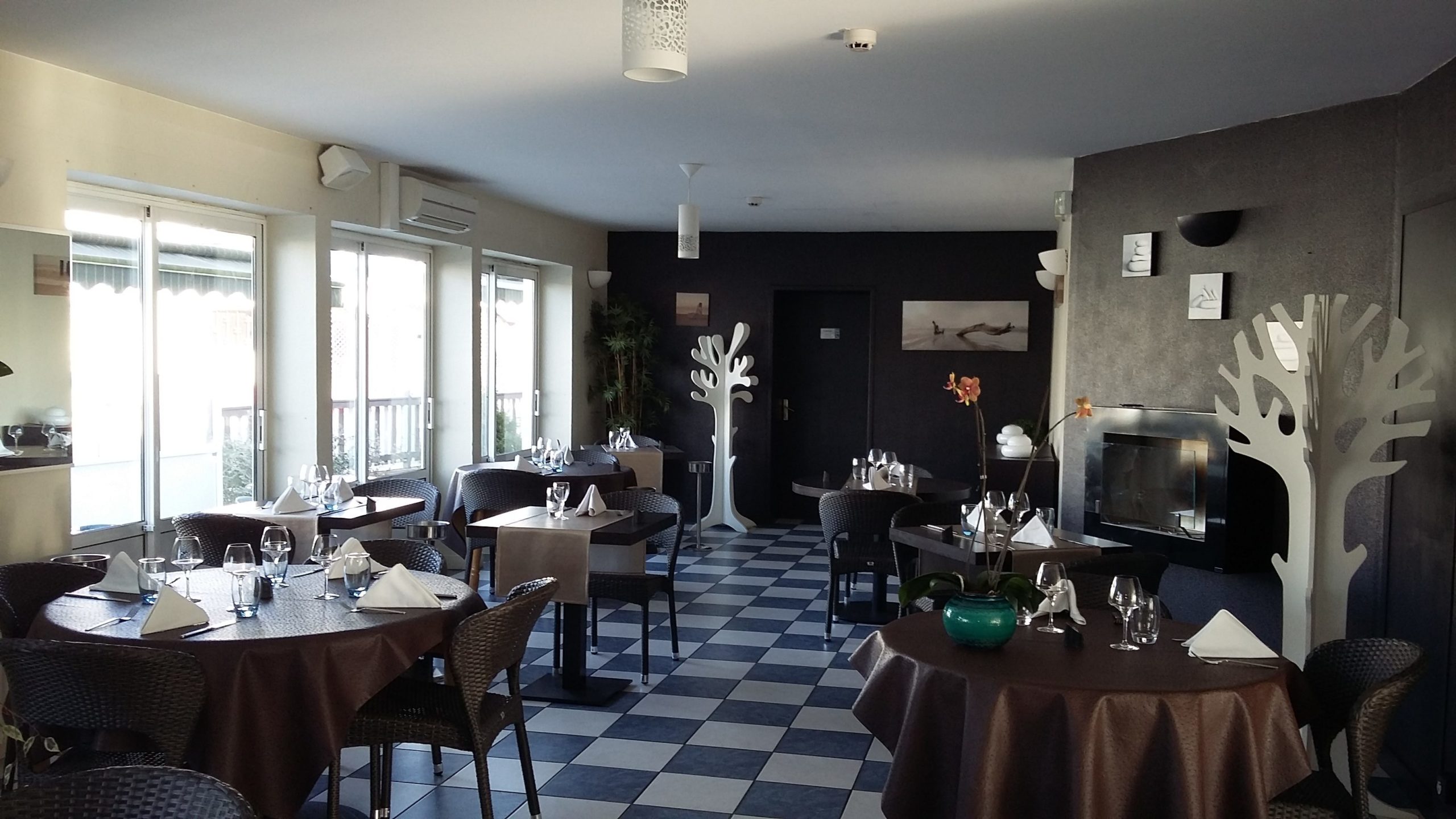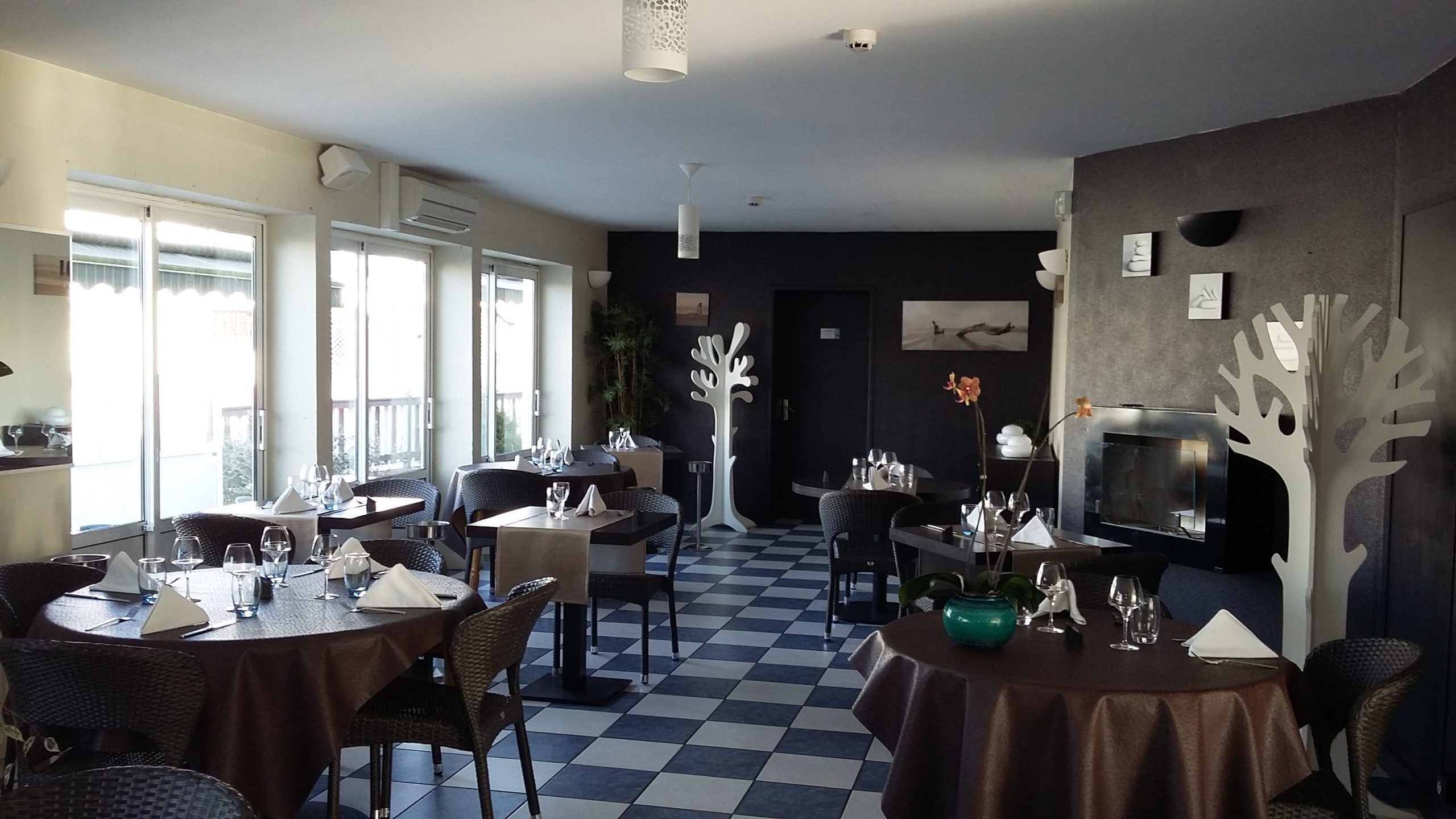 Crème brûlée with foie gras and gingerbread toast

13€90

Perfect farm egg en meurette

10€50

Raviole du dauphiné, cream with truffle essence

11€90

Roasted marrow bone with fleur de sel and toast

10€90

Crème brûlée with foie gras and gingerbread toast

13€90

12 oysters from the bay of l'Aiguillon-sur-Mer n° 3

19.00€

9 oysters from the bay of l'Aiguillon-sur-Mer n° 3

15.50€

6 oysters from the bay of l'Aiguillon-sur-Mer n° 3

12.00€
Butcher's piece, pan-fried forestry, winegrower's sauce

15€90

Marrow bone supplement 2€50

Return from fishing between land and sea, snaked bacon and poultry cream

16€50

Cuttlefish with parsley

15€50

Fillet of sea bass with citrus fruits

17€90

Butcher's piece, pan-fried forestry, winegrower's sauce

15€90

Savoyard burger, topped with a 180g minced steak, roasted bacon, roast beef and Reblochon cream

15€90
Desserts
Cream brûlée with bourbon vanilla

6€90

Cookie minute, caramel ice cream

7€00

Please, make your choice when ordering your meal

Pavlova with red fruits

7€00

Cookie minute, caramel ice cream

7.00€

Greedy coffee or tea

9.50€
Savoyard burger, topped with a 180g minced steak, roasted bacon, rosty and reblochon cream

******

Fromage Blanc ( Caramel, Chocolate or Sugar )
White eat coconut

Pleasure formula

à partir de 20.90€

Perfect farm egg en meurette or Raviole du dauphiné, cream with truffle essence or Roasted marrow bone with fleur de sel and toast
******
Return of fishing between land and sea, snaké bacon and poultry cream or Supreme of poultry, tarragon sauce or Butcher's piece, pan-fried forest meat, winegrower's sauce
******
Plate of 3 cheeses or Pavlova with red fruits or Crème brulée with bourbon vanilla or 2 scoops of ice cream, choice of flavours

Starter + Main course / Main course + Dessert 21.90
Starter + Main course + Dessert 27.90

Only for kids under 12 years

Chopped steak and chips or Fish and chips
———
Small tub of ice cream : vanilla/strawberry or vanilla/chocolate

Formula of the day

14.90€

(Lunch only, except Saturdays and public holidays)

Salad of gizzards or Charcuterie Plate or Starter of the day
******
Fish of the day or Butcher's piece, pepper sauce or Dish of the day
******
Floating island or Fruit salad or White eat coconut

Starter + Main course + Dessert : 14.90€